1982 Chasewater
Dave Malpas racing his KR Sabre – Hewland
May 2014
Dave Malpas reunited with his Sabre 30 years on …..
May 2015
Mike Topp on the Sabre at Jesolo, Italy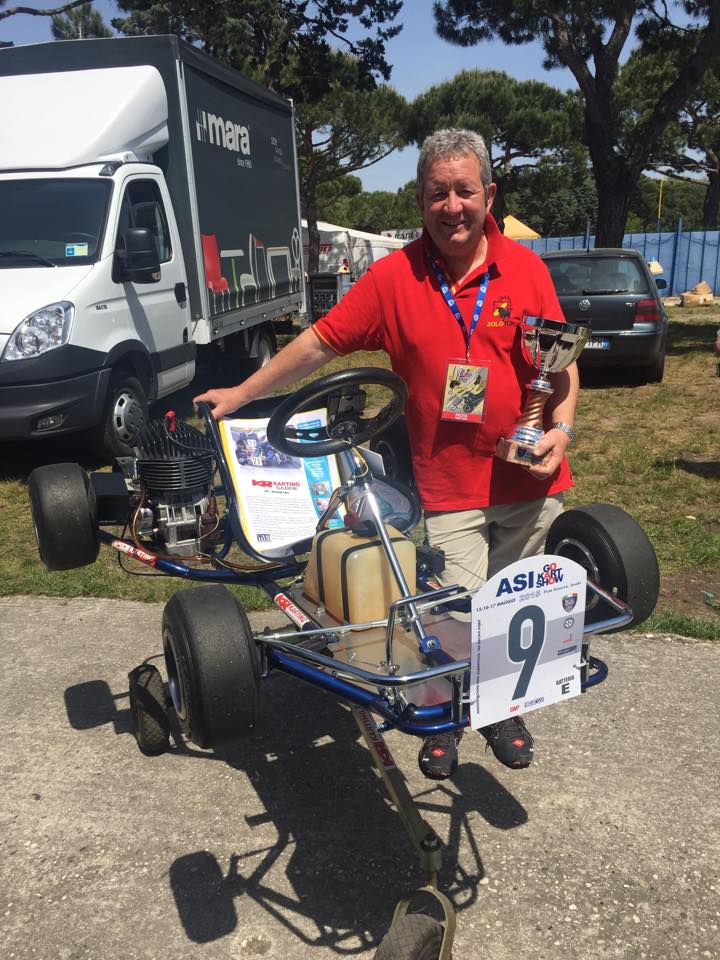 "Quality of Restoration"
award winner at Jesolo 2015
On his first ever visit to the prestigious ASI Go Kart Show Mike Topp received this magnificent trophy in recognition of his KR Sabre – Hewland restoration.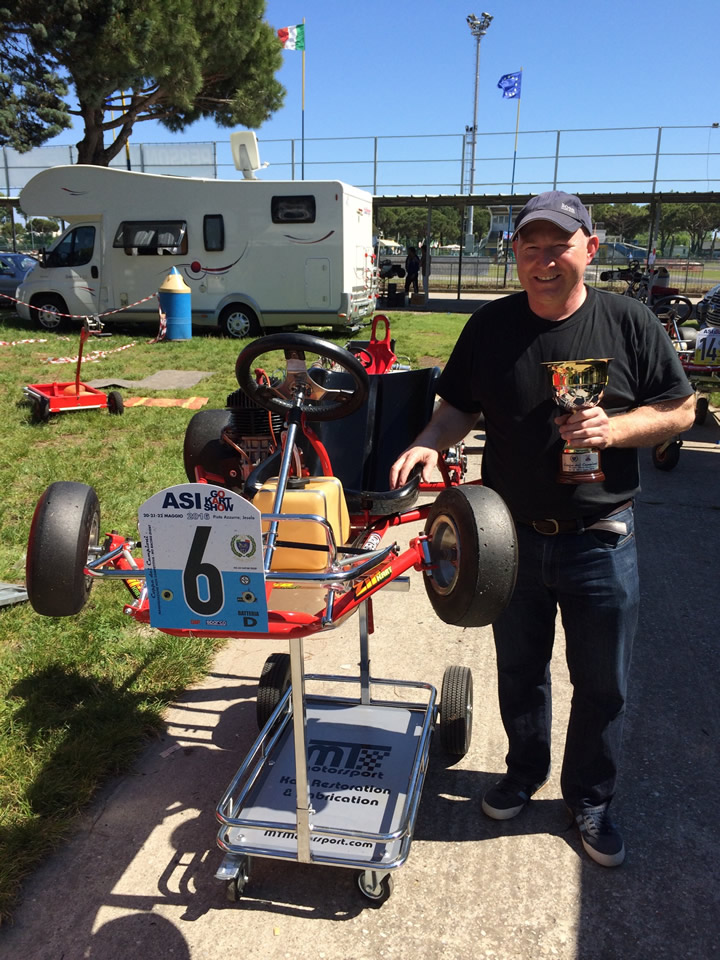 "Quality of Restoration & Originality"
award winner at Jesolo 2016
Two visits two trophies! Dennis Dunne with this magnificent trophy in recognition of his 1976 Zip Euro- Hewland  restoration completed by Mike Topp.
There was once a time . . . .
when old race karts were banished to the far corners of workshops and garages to become repositories of rusted, oxidised or broken parts. By 2005 people began to realise that some of these karts had made motorsport history and so the task of restoration was begun. Many people have the knowledge, skill and time to complete these restoration projects. However, in these current times there are also those who want to drive and indeed race historic karts but don't have the time or skills to do it themselves.
This is where Mike Topp is able to help . . . .
Having completed the stunning restoration of the KR Sabre kart in 2013/4 followed by his 125cc Deavinson Sprint – Mugen Honda project, Mike is available to undertake further restorations of both class 1 and class 4 chassis.
Complete Chassis Restoration

100%

Re-manufacture Bumpers

100%

Brazing & Welding

100%

Replica Floor Trays

100%

Anodizing

100%

Chrome Plating

100%

Powder Coating

100%

Custom Vinyl Numbers

100%

Replica Chassis & Engine Decals

100%